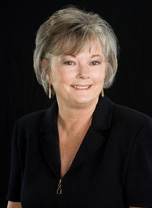 Unhappiness Is On The Rise...
Don't Let It Impact Your Life.
Most people really come to TFT and try tapping because they want to be happier or improve their quality of life.  They believe that if they could reduce their stress, fears, anxiety, pain and many other negative emotions or conditions they could be happier, they could find their ideal mate, get a better job, or attract greater success into their lives.
A quick internet search on Depression shows that the number of cases is growing at an alarming rate. It also shows that areas with higher rates of depression have high rates of other negative health outcomes, such as obesity, heart disease, and stroke.
Individuals suffering from depression are more likely to be unemployed or recently divorced than their non-depressed counterparts, and women experience greater risk of depression than men.
Despite these facts, many people suffer symptoms of depression without seeking care, and that undiagnosed depression costs the U.S. millions of dollars each year. Now a global health issue, depression awareness, diagnosis, and treatment are matters of crucial significance in building a healthier, happier world.
What are some of the causes of depression?
A number of factors that may increase the chance of depression, including the following:
Abuse. Past physical, sexual, or emotional abuse can cause depression later in life.


Certain medications. Some drugs, such as Accutane (used to treat acne), the antiviral drug interferon-alpha, and corticosteroids, can increase your risk of depression.


Conflict. Depression in someone who has the biological vulnerability to develop depression may result from personal conflicts or disputes with family members or friends.


Death or a loss. Sadness or grief from the death or loss of a loved one, though natural, may increase the risk of depression.


Genetics. A family history of depression may increase the risk. It's thought that depression is a complex trait that may be inherited across generations, although the genetics of psychiatric disorders are not as simple or straightforward as in purely genetic diseases such as Huntington's chorea or cystic fibrosis.


Major events. Even good events such as starting a new job, graduating, or getting married can lead to depression. So can moving, losing a job or income, getting divorced, or retiring.


Other personal problems. Problems such as social isolation due to other mental illnesses or being cast out of a family or social group can lead to depression.


Serious illnesses. Sometimes depression co-exists with a major illness or is a reaction to the illness.


Substance abuse. Nearly 30% of people with substance abuse problems also have major or clinical depression.
In other words, one might say life in the twenty-first century can cause depression.
There are many depression medications on the market, but they have serious side-effects, none of which improve one's quality of life. 
These side effects can include: 
Nausea
Insomnia
Anxiety
Restlessness
Decreased sex drive
Dizziness
Weight gain

Tremors
Sweating
Sleepiness or fatigue
Dry mouth
Diarrhea
Constipation
Headaches
While the experts say some side effects go away after the first few weeks of drug treatment, others persist and may even get worse.  Studies show that in adults over the age of 65, many drugs may increase the risk for falls, fractures, and bone loss. They can also cause serious withdrawal symptoms if you stop taking them abruptly.  Always work with your doctor when changing your medications or dosage.
There are many different causes, symptoms and conditions that fall under the diagnosis of depression.  Often TFT can help relieve these symptoms without side-effects.  However, when medications are necessary, TFT can also assist in relieving many of the side-effects. 
I know from personal experience that the ability to eliminate the side-effects of necessary medications greatly improved my quality of life.