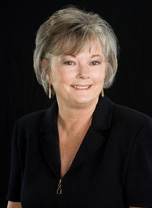 Discover the new "Tools of the Trade" for Thought Field Therapy (TFT) Practitioners.
While none of the so called "tools of the trade" for TFT are needed in order to do an effective job, there are several tools that we have used over the last three decades that can greatly enhance our skills, increase our success rate, maintain improvement and improve overall well-being.
The TFT tools that I am going to share with you are applicable to all levels of TFT users. They are a combination of both time-tested tools that Roger discovered over 30 years ago to some that are just being introduced and even some that we are currently testing and not even available to the public.
These tools can be beneficial to:
Individuals – those just using TFT for themselves
Those who are using it for themselves and sharing it with family and friends
Practitioners at all levels of TFT to improve their results with clients

Algorithm – helps to sustain results, eliminate blocks
DX – improve diagnostic process
VT – enhance creativity and intuition

Trainers – create a much improved teaching environment, facilitate learning
Discover how to put the tools to work for you.
I am regularly asked by both practitioners and clients, questions like:
o What is a therapeutic dose of zeolite
o Where can I get a less costly and still effective brand
o Which kind of Rescue is best for my condition
o Where can I find a voltmeter? And, how do I use it?
o I've tried to meditate before. How is this different?
o I am constantly reversed. What do I do about it?
I will answer these questions and many more, sharing how we have effectively used all of these tools, some for decades, to enhance our success with TFT. This will be applicable to all levels of TFT practitioners, helping you to increase your success with clients.